Trees in cities are almost universally seen as a very desirable and indeed a hugely beneficial part of our lives. Tree health and longevity is the provision of enough quality soil for the tree roots. Providing for this volume of non-compacted soil beneath pavements is an issue that arborists, landscape architects and engineers have been debating for decades.
The CUPOLEX SOIL CELL system employs advanced concrete design geometry to produce the latest generation of under pavement soil cells for urban trees that can be adequately provided for in their urban setting.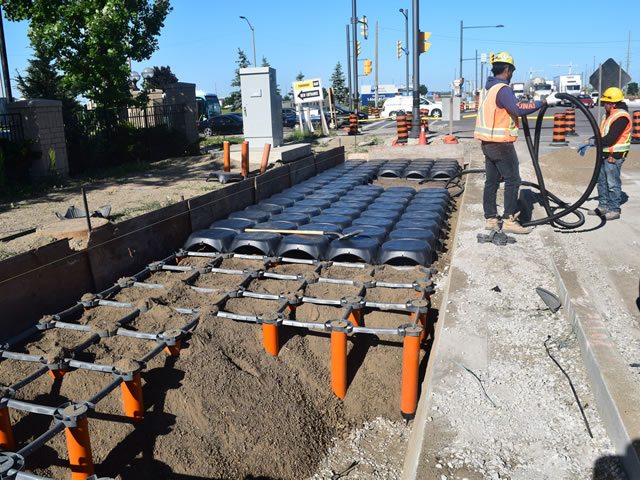 Cupolex Rialto Suspended Pavements For Soil Cells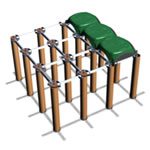 CUPOLEX RIALTO may be utilized wherever trees are being planted in paved areas. There are many areas where the application of this system can assist with the healthy growth of trees in cities, parking lots, roadways, footpaths, shopping centers and medians.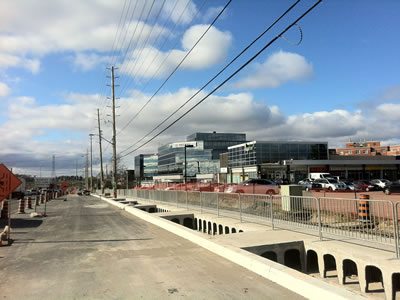 Cupolex Bridged Pavements For Soil Cells & Irrigation Tanks
Designed to support workloads, landscaping curbs and form a monolithic structure with excellent modular strength, both vertically and laterally. Can also provide subsurface rainwater collection tanks for irrigation systems.
Looking for Design Assistance, Product Specifications, Cost Estimates or Complete Design and Supply?