Refrigeration/Ground Heave
Frost heave is a term commonly used to describe the displacement of structures caused by ice depositing underneath all or portions of structures operating constantly at low temperatures.  Most refrigerated facilities are constructed with a slab-on-grade. In cases where the slab persistently operates below freezing (0°C/32°F), frost from moisture in the soil will form underneath the slab unless some form of heat within or below the slab is provided. If the subslab is not heated, frost heave will not only eventually destroy the slab but also create other significant structural problems within the facility.
A properly designed CUPOLEX® passive or mechanically heated Aerated Concrete Floor will provide sufficient heat to prevent frost formation under the slab; thereby, preventing structural failures while minimizing the parasitic heat gain to the refrigerated space.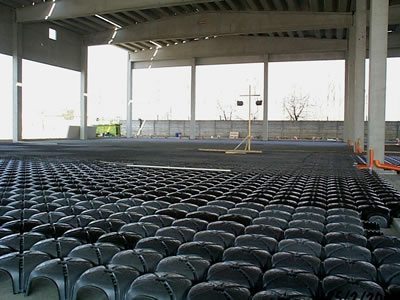 Cupolex Aerated Floors For Refrigeration & Freezer Floors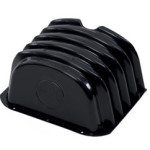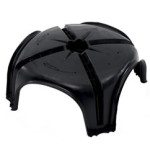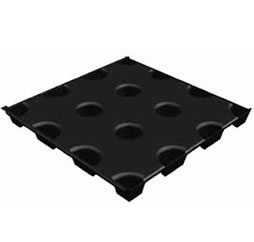 Looking for Design Assistance, Product Specifications, Cost Estimates or Complete Design and Supply?