In recent years, cities across the globe have been actively developing more green roofs, which essentially means the top of a house or building that features vegetation planted over a waterproof barrier. The benefits of green roofs go well beyond esthetic beauty today. Urban roofs can decrease the effects of runoff, purify the air by filtering out pollutants and help moderate the energy needed to maintain the temperature of a building by keeping the roof warmer in the winter and cooler in the summer.
Each rooftop is a unique microclimate, with varying factors such as region, height protection from other buildings, wind patterns, freeze/thaw cycle, weather extremes, etc. Pontarolo Engineering supplies Green Roof products that contribute to the design of sustainable and durable garden roofs that perform in any roof type site condition.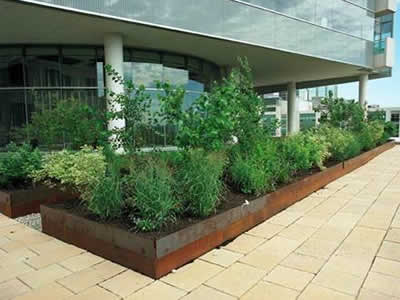 Cupolex – Green Roof Paving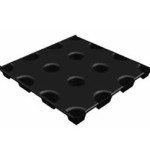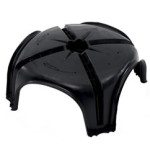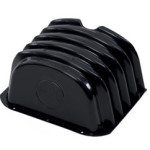 CUPOLEX® can provide a fast and easy solution for constructing light weight concrete slabs on roofs.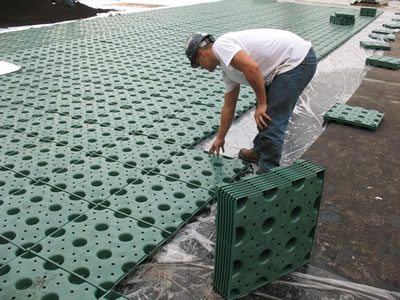 Windidrain – For Vegetation Drainage, Water Storage & Aeration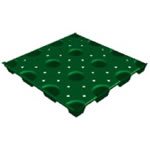 WINDIDRAIN® provides superior water drainage, water storage, and aeration to create a harmonious balance of air and water in the substrate soil for vegetated roofs.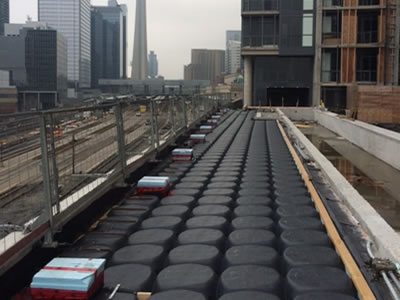 Cupolex – For Lightweight Structural Void Fill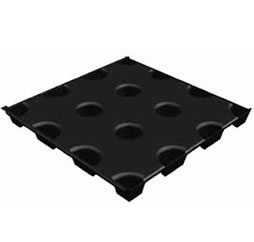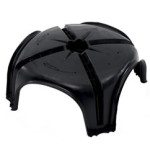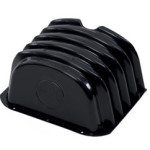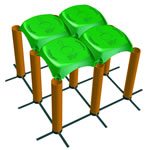 In garden roofs, Cupolex can provide elevation changes and at the same time provide a lightweight, supportive structure for liners, soil, irrigation systems, and plants.
Looking for Design Assistance, Product Specifications, Cost Estimates or Complete Design and Supply?